Isabelo is a garden restaurant in Marikina that serves homemade food. We found this place while I was searching for a wedding venue a few months back.
Although my partner Glenn is from Marikina and has hanged out in bars at Riverbanks, which is about 5 tumblings away from Isabelo, he has never heard of the place. We were quite pleased after we discovered it's only a two-minute walk from Kapitan Moy and OLA, since we're familiar with the place. Those with cars would probably think-twice about parking, but once you find Isabelo, you can park your cars inside the premises – they have a parking space that can fit around 5 or more cars.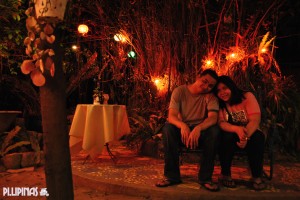 Unlike most restaurants in Manila, Isabelo is strictly by reservation only, so you've got to e-mail or text the beautiful Ms. Portia about your orders a day or two before you visit. Because of this, you'll share the place with only a small group of people when you dine in. When we visited Isabelo, only two other couples were there with us.
As you enter the restaurant, you'll be greeted by eclectic pieces of hanging bottles, paintings, mix-and-match plates, plenty of cafe lights in different colors, hanging beads and your personal waiter for the night. Each dining table is divided by a makeshift gazebo, which gives you and your date the privacy while dining.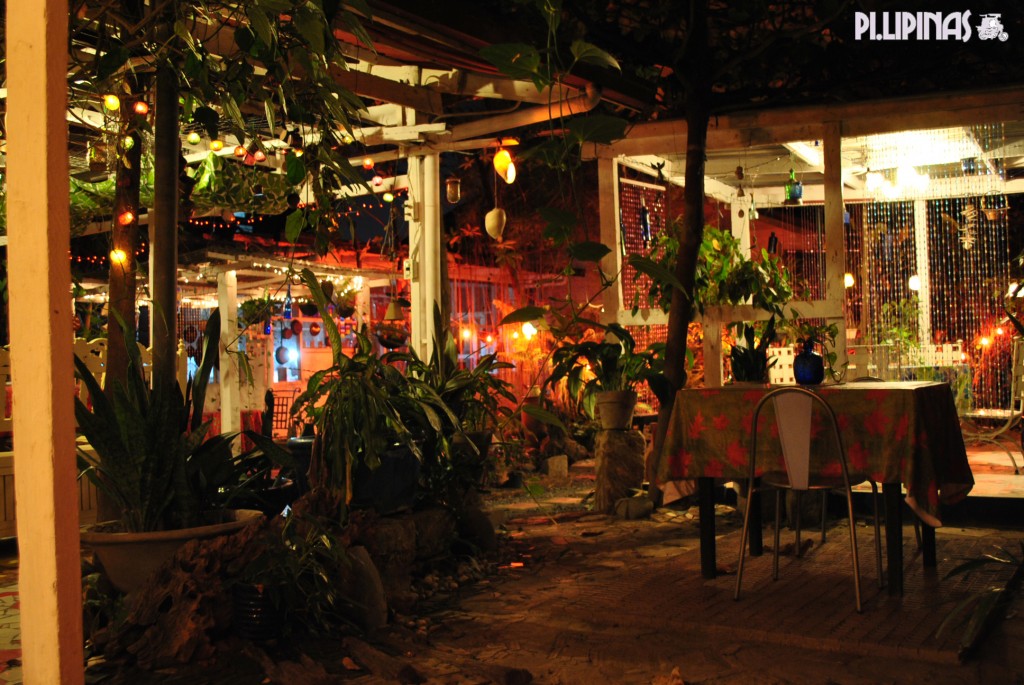 We ordered the Spinach Artichoke Dip (P350♥), Seafood Salad (P482♥), Spaghetti and Meatballs (P410♥) and Italian Sausage Pizza (P410♥). I went gaga over the spinach  artichoke dip with homemade  bread, while Glenn gorged on the  seafood salad. When the pizza and  spaghetti came, we were so full we  had to have them packed to take  home.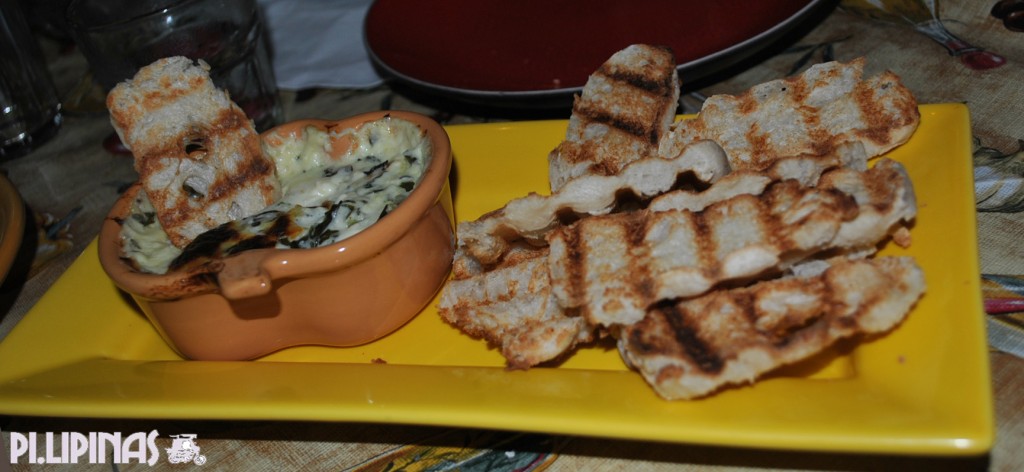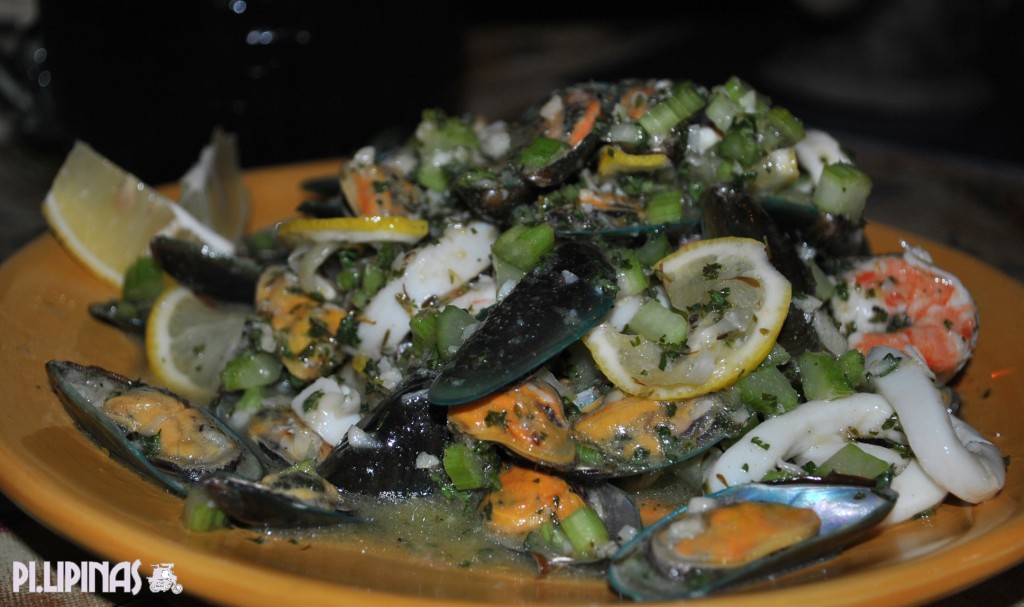 Our bill was P1,652, which fed about 4 people (including my mom and brother who ate our take-home food).
The only complaint Glenn had was he wished Isabelo served beer. ***Note to beer-drinkers like us: Isabelo only serves wine 🙂 Also, if you prefer restos with air-conditioning, be aware that Isabelo serves dinner in a garden setting, so you got to be OK with electric fan while you're there. Our waiter was kind enough to give us two fans, since no one was reserved on the next table.
Portia Dee Baluyut, the lady behind these dishes, will meet with you personally after your meal. She'll also ask you to write on her guest book, which sort of reminded me of my high school days.
If you're looking for a romantic place for an anniversary, or a place to get-together with your friends, Isabelo is a cozy little garden in Marikina you should check out. Ms. Portia is online everyday: you can check out her website, Facebook or just e-mail her directly for reservations.
HOW TO GET TO ISABELO GARDEN: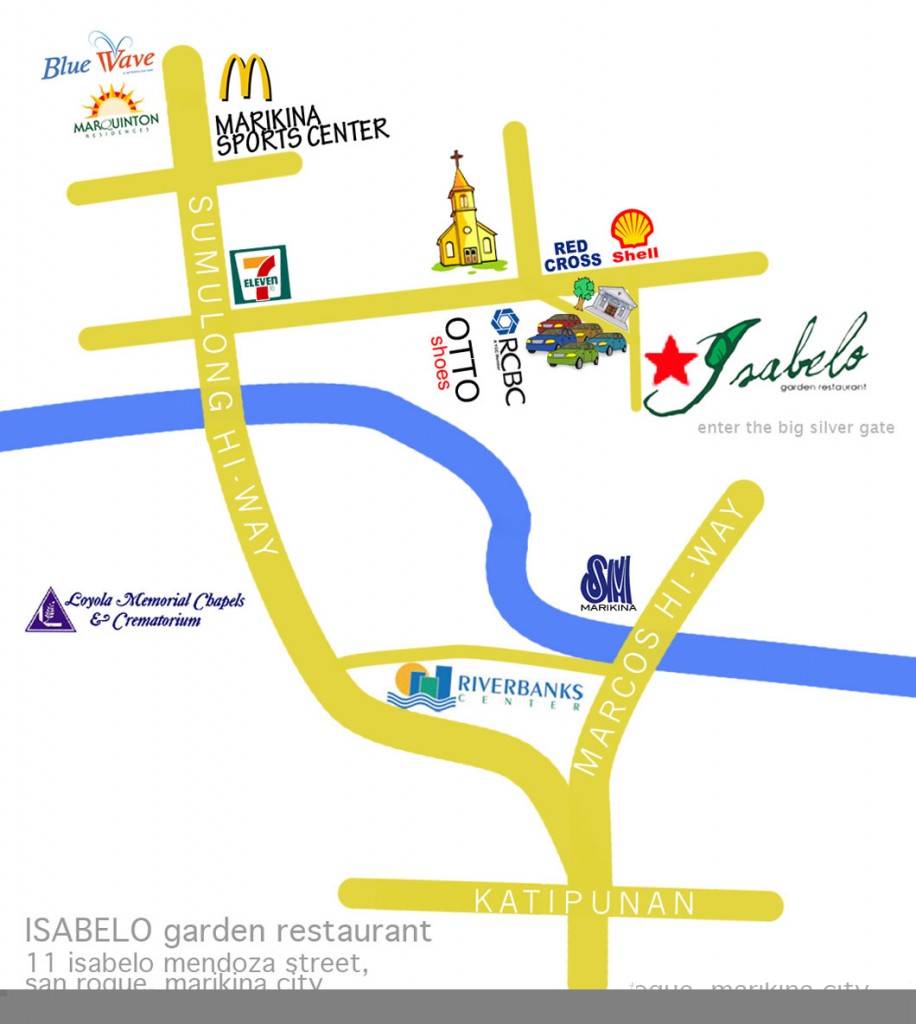 Website: IsabeloGarden.com
Facebook: Isabelo Garden Restaurant
T: (02) 510.6914
M: 0908.7401645
Email: isabelogardenrestaurant [at] gmail.com
Address: 11 Isabelo Mendoza St. San Roque, Marikina