If you're looking for a swimming party venue, but don't want to go as far as Antipolo, there's several resorts in Marikina. One of them is the Cobo Resort. It's an all-in-one venue with a huge ballroom, a red-tiled patio, a small bridge with a pond, a large pool, a jacuzzi for kids and a hidden spot with a fantastic view of the entire place.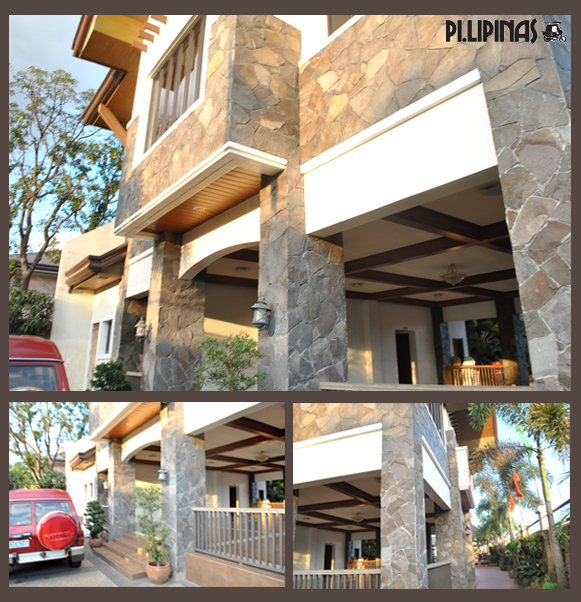 When you enter Cobo's gate, you'll immediately be welcomed by the ballroom/pavillion with clean and modern bathrooms. Above the pavillion is the owner's place, which has an airconditioned room that can be rented out – for a fee – for weddings and other events. The pavillion is huge – it can fit three long tables and a buffet table.
When you reach the end of the pavillion, you'll see a big, red-tiled patio with a wooden gazebo, which is beautifully situated right before the pool. My friend was married here and it's a great location for a Christian wedding ceremony. The pond with its mini bridge can be easily transformed into a photo-session backdrop ala-lamesa eco park.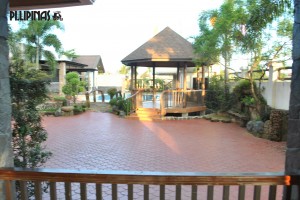 See the bridge and the gazebo? 🙂 It's beyond romantic. Just be careful not to drop anything on the pond because when we visited the place, I couldn't see the bottom of the pond. Right after the gazebo is the large, oval pool with a super small jacuzzi (which I know kids would love).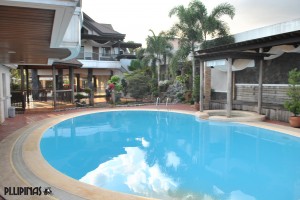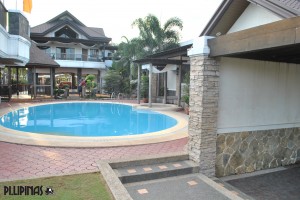 At the other side of the pool is a small garden (that could fit an 8×10 Tent) and the gray-tiled area, which you can also rent out for small parties. On the right side of the pool is a mysterious path going up to the heavens – no, it's just a flight of stairs that leads to a dead end, but the small balcony-looking area is a pretty good place to hang out or hide out.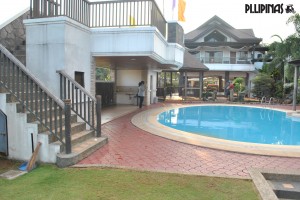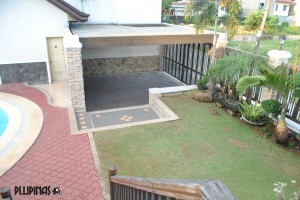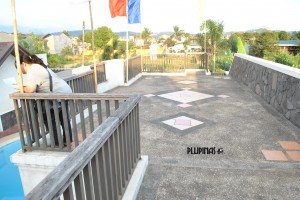 PESO POWER: The rates for Cobo is quite confusing. Like most resorts, there's a morning rate and evening rate. The pavillion and patio part of the place is one area you could rent for big events like weddings. The pool has a different rate and it comes with a bathroom and the small garden. To give you an estimate, we inquired about their rates in early 2010 and discovered that we can rent the pavillion/patio area for P15,000, plus P2000 for the airconditioned room.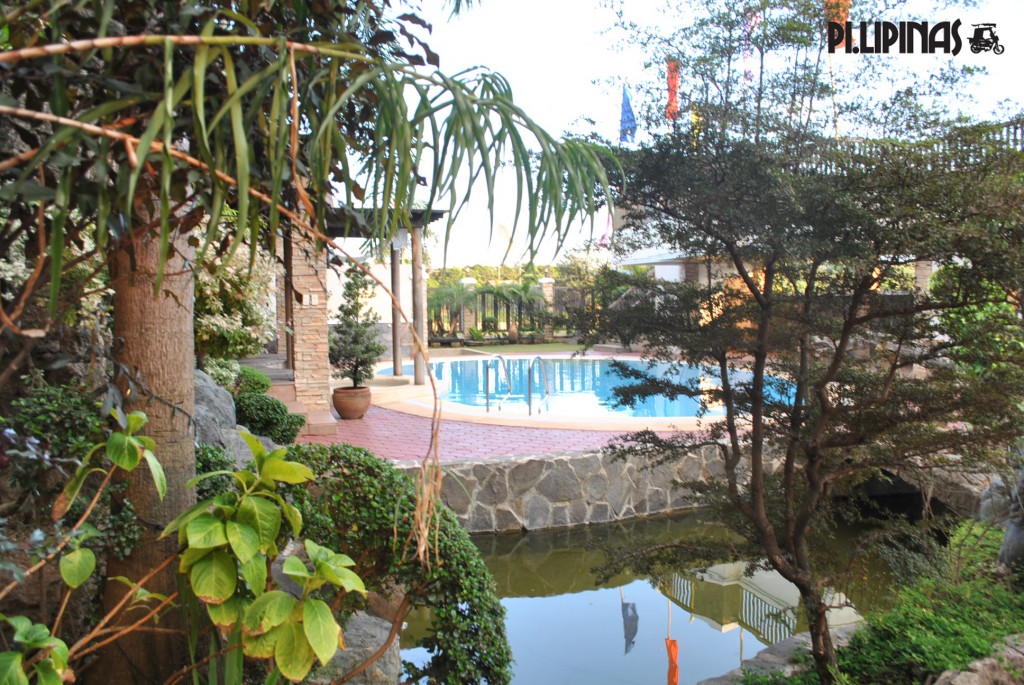 UPDATE August 29, 2013 (from Jardine of Cobo Pavillion): Cobo Pavillion is now offering Worry Free Packages for different Events. The venue is open for inquiries 10am-7pm daily or you can also call us to schedule a meeting.
HOW TO GET TO COBO PAVILLION:
CONTACT: Cobo Pavillion (Facebook page)
LOCATION: #6 Mt. Wilson St., Mountainview Village, New Marikina Subd. San Roque, Marikina City
Telephone #: 775-92-50 (UPDATED numbers 8/29/2013: Look for Jardine at 7759250/09328656225)
UPDATED NUMBERS 4/1/2014: Look for  Ms. Zeah 2385019/09268293121.